Woodcut Maps (2011-2020)
Handcrafted wood-inlay maps. Designed by you, rendered by the cloud (from mapping data), and assembled by oboists in San Francisco.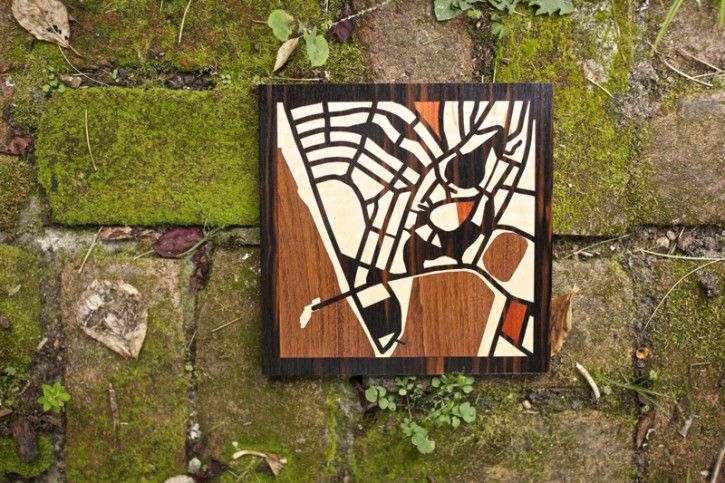 Handcrafted wood-inlay maps, designed by you: woodcutmaps.com. A new art+crafts+tech+maps business in the making with Catherine Herdlick, Katie Mordarski, and Pagoda Arts.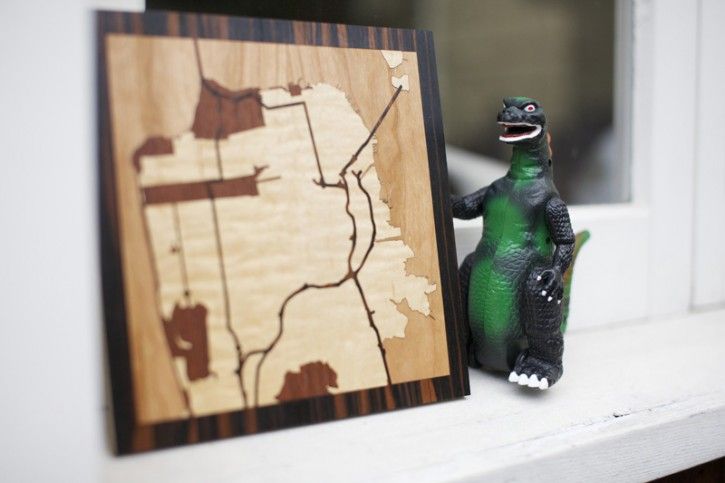 Wired Map Lab: "this has to be one of the coolest gift ideas I've ever come across."
Maps can be beautiful things, that bring back memories, remind you of journeys, or just make you glad you live where you do. A company called Woodcut Maps now lets you preserve a Google Maps image in solid wood—and the results look gorgeous. –Gizmodo
I really dig creative work that turns a sense of place into art. That's why I'm really getting a kick out of woodcutmaps.com, which uses Google Maps to create really great geometric art—some clearly map-like, others much more abstract.It all depends on what view of the map you choose to have turned into a woodcut. You can do a tight crop, or wide pull-out. Basically, you choose the view that matters to you. They make it art. Above is what my neighborhood in Minneapolis would look like as a woodcut. –Boing Boing
Just choose the location you want via the Google Maps interface, pick what materials you want, and Woodcut Maps puts your map through the laser cutter and assembles and packs your map by hand. Great gift idea or a nice little something to set on your desk. –Flowing Data
And #1 on Hacker News!