Turf is the follow-up to Old Campus Tree Risk, a strategy game set on a map of Yale campus that I ran in January 2007. We expanded to multiple campuses, greatly improved the graphics, and experimented with more real-time game designs. I worked on Turf from 2007 – 2008 with Andrew Fong, Hugo Van Vuuren, Matt O'Brien, and Lewis Zimmerman. We were funded by Y-Combinator and Harrison Metal.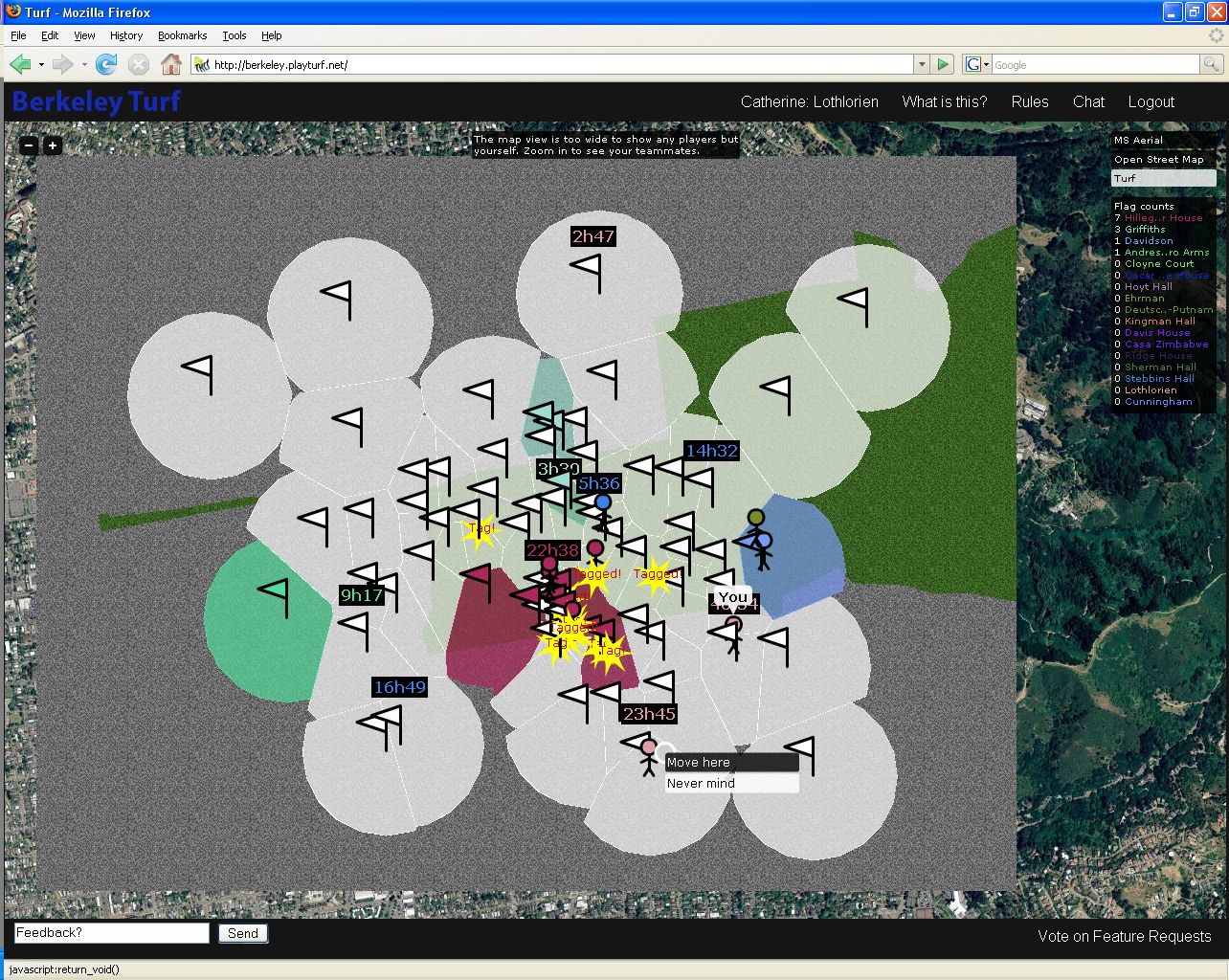 The Yale Daily News: "Students hazard all in campus Risk game"
The Harvard Crimson: "Houses Compete in Bid For 'Risk' Supremacy"
Wall Street Journal: "Facebook Ignites Entrepreneurial Spirit at Harvard"
The game was mentioned by Bill Clinton at his 2007 Harvard Class Day address.