Adventure Design Group (2013-2020)
The Bay Area's first nexus for immersive experience creators across disciplines.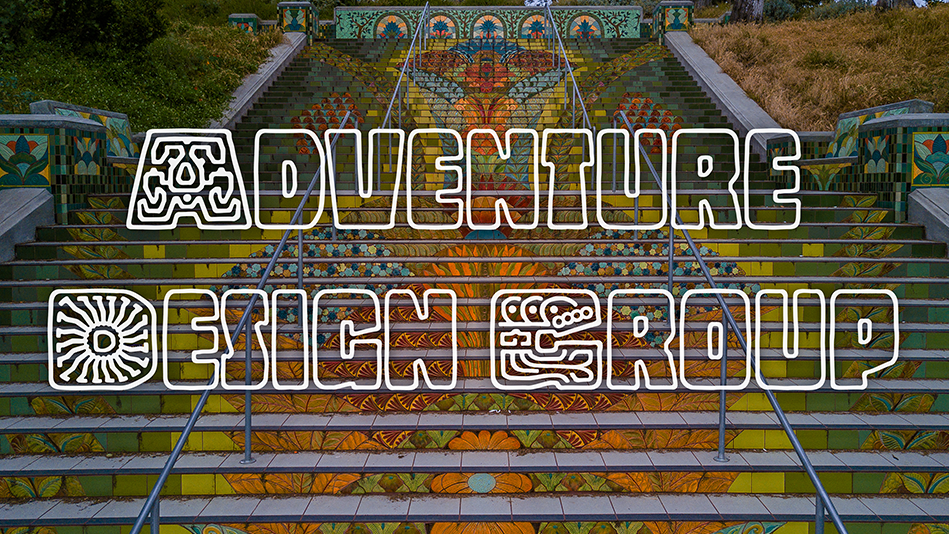 For seven years I organized a community gathering in the Bay Area of the best and most original creators of immersive live experiences, across disciplines, before many now-popular terms like 'immersive' were used.
It ultimately grew to over 2,200 members. Many of today's most accomplished immersive creators and groups had their start in public speaking at ADG. This community-building work led directly to the creation of many immersive productions and collaborations, along with several larger conferences including the Immersive Design Summit.
May 2013: Odyssey Works, an inspirational group that creates extensively-researched, deeply moving long-duration theatrical pieces for an audience of one.
Jul 2013: Ken Eklund, one of the original alternative reality game writers, and creator of World Without Oil, the first ARG for social change.
Sep 2013: CODE RED, a secretive trespass theater group that created many stunning productions in the Bay Area.
Oct 2013: Real Escape Game, who came to SF from Japan and brought us the United States' first escape room.
Jan 2014: Nonchalance, the legendary creators of boundary-breaking immersive productions the Jejune Institute and Latitude Society, works that even today inspire creators and stir strong opinions.
Mar 2014: Robert Pratten, Conducttr, creator of the first software platforms for transmedia experiences.
Apr 2014: Ava Roy, We Players, the Bay Area's first and longest-running site-specific theater group, with over a decade's history performing Shakespeare in public locales.
May 2014: JP LeBreton, Double Fine, discussing ethics and game design.
Jul 2014: Meditations on Murder, a group of murder-themed game creators including Rebecca, creator of The Racket.
Aug 2014: Adventure Jam, a cross-disciplinary game jam for immersive experiences.
Sep 2014: Nick A. Olivero, The Speakeasy, SF's flagship and longest-running large-scale immersive theater production.
Oct 2014: The Go Game, some of the first makers of tech-enabled site-specific real-world games, and one of the few who made a successful business out of it.
Dec 2014: Laura E. Hall and Mink Ette, creators of Spark of Resistance, Portland's first escape room and one of the first narrative-driven escape rooms.
Jan 2015: SF Institute of Possibility, an SF institution and organizers of events like Camp Tipsy and other large-scale narrative events.
Feb 2015: Foxhound Urban Adventures, local spy-game masters and team-building event organizers.
Apr 2015: Journey to the End of the Night, one of the first and longest-lasting big games, running in SF for over a decade and becoming a city institution. The game since spread around the world.
Jul 2015: Josh Marx, Floodlight Productions, director of several local immersive productions.
Sep 2015: Sara Thacher, producer at Nonchalance who later joined Disney Imagineering, creating Ghost Post and leading creative direction for Galactic Starcruiser.
Dec 2015: Steve Peters, a veteran and accomplished ARG designer.
Feb 2016: Richie Rhombus, local artist-at-large and creator of Appetite Obscure among other events.
Apr 2016: Catherine Herdlick, co-founder of Come Out & Play, the first and longest-running festival for street games and play in public space.
May 2016: Issac Kelly, engineer of systems for operating immersive experiences at Latitude Society.
Jul 2016: Eugene Ashton-Gonzalez, proprietor of The Signal Room, a speakeasy located in an abandoned WWII signal tower on Treasure Island.
Aug 2016: Epic Immersive, creator of large-and-small scale immersive productions.
Oct 2016: Take 3 Presents, organizer of narrative parties focused on collaborative artistic expression.
Nov 2016: N. D. Austin, underground venue and event impresario and partner of Sextant Works
Mar 2017: Mattie Brice, creator of and writer on games and LARPs
May 2017: Jeff Watson, professor of games studies
Aug 2017: Third Cloud from the Left, organizers of an intimate series of immersive productions in SF.
Aug 2017: Vince Kadlubek, cofounder of Meow Wolf
Nov 2017: Jarrett Lantz & Jeff Leinenveber, Scout Expedition Co, creators of the award-winning and deeply moving narrative escape room The Nest
Nov 2017: Brent Bushnell, Two Bit Circus, a venue for immersive gameplay in downtown LA.
May 2018: Tilt Brush, a creative tool in VR.
Jun 2018: Melinda Lauw, creator of Whisperlodge, a live ASMR experience.
Jul 2018: Siobhan O'Loughlin, director and performer in Broken Bone Bathtub
Aug 2018: Mark Krawczuk, creator of Lost Horizon Night Market, an underground, overnight gathering of experiential art in box trucks.
Aug 2018: Room Escape Artist, reviewers of escape rooms and organizers of the escape room conference RECON
Nov 2018: Unreal Garden, a live venue with HoloLens augmented reality
Apr 2019: Andrew Evans, magician at The Magic Patio
May 2019: The Gregangelo Museum, one of SF's most out-of-this-world venues
Jul 2019: The Explorer's Guild, a local group hosting narrative escapades and adventures
Aug 2019: Benjamin Wachs, writer on Bay Area experiential culture
Sep 2019: Erstwhile Philatelic Society, creators of a local narrative adventure inspired by Nonchalance's Jejune Institute
Oct 2019: Larry Bogad, a performance artist and scholar specializing in humor, imagination, and theatrics in progressive movement activism.
Dec 2019: Michael Epstein, Walking Cinema, creator of augmented reality walking experiences with a historical or documentary focus.